Medical & Aged Care Systems in Perth Western Autralia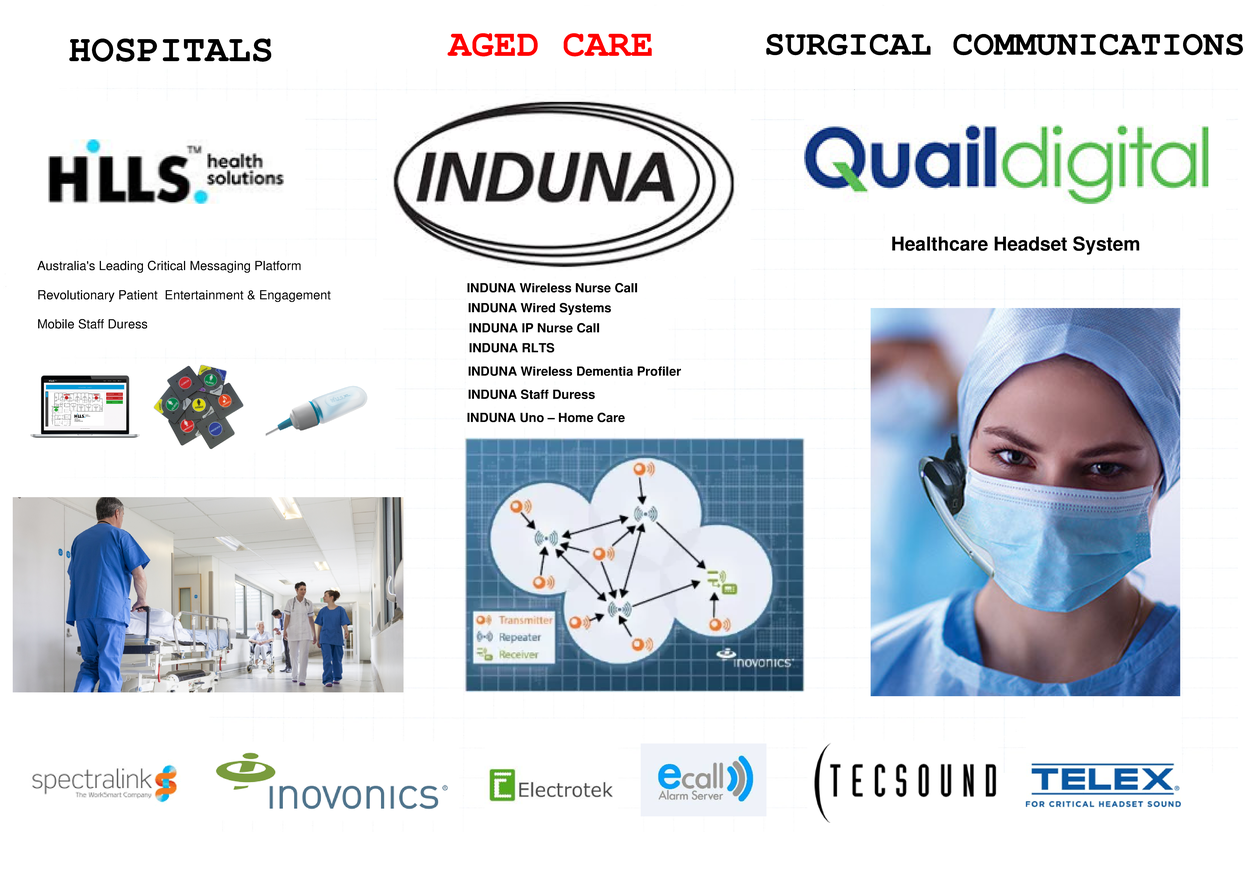 Medical & Aged Care Systems Perth
Techwest are able to offer the very latest technology for medical facilities. Our system can be tailored to the needs of specific healthcare providers.
INDUNA                                                                                                                                                                                                     
Wireless using Innovonics RF technology and hard wired systems.
Aged Care – Residential Aged Care, Dementia Care, Retirement Living and Home Services
Health Services – Cancer Care, Day Clinics, Allied Health and Overnight Respite
QUAIL DIGITAL                                                                                                                                                                                     
Healthcare headset system improves the clarity and accuracy of clincial communications with regards to monitoring and documenting procedures underway in the operating room/theatre.
Clear discrete audio communication between physicians and clinical staff in interventional cardiovascular and other minimally invasive therapeutics results in safer, more effective workflows and treatment in Cath Labs and Operating Theatres.
HILLS HEALTH                                                                                                                                                                                       
Nurse Call Systems ideally situated to hospital environments.  True IP point to point with local real-time access to a web based software platform.
TECSOUND                                                                                                                                                                                           
Universal Access Toilet (UAT) duress systems – Kits available to suit most applications with in-house customising service available.  From basic Call Plate to Over Door Light/Buzzer to more complex systems with custom annunciators and scrolling LED assemblies.
SERVICE
Techwest are able to service older legacy type Austco nurse call systems and offer head end upgrades.
To find out more about Medical solutions in Perth and throughout Western Australia contact us today.
View more of our products and services